Our WiW mission statement addresses the dire needs of women and girls' lives in desperate situations across the globe—poverty and oppression. Often their oppression results from placing their faith in Jesus Christ. And their poverty is the result of their gender—girls eat last and less in many nations.
What I love the most about our mission is that we not only minister to their needs, we replace them. And this replacement value of dignity and purpose, elevates each one to their rightful place in society.
It would be easier to simply fill stomachs with food, or provide clothes and even houses, but God's ways are so much higher. He fills us up with the riches of His Kingdom so that our souls delight in Him, "Listen, listen to Me, and eat what is good, and your soul will delight in the richest of fare." Isaiah 55:2
He knows that our souls long for something more, something richer than the mere satisfaction of our physical needs. We long for those aspects of life that only God can amply and abundantly provide.
In the beautiful love story of Ruth and Boaz, we see this attribute of God's love and character portrayed. Not only does Boaz meet the practical needs of both Ruth and her mother-in-law, Naomi, but he goes beyond to minister to the deeper needs of the heart. As Ruth follows Naomi's wisdom all the way to the threshing floor, she encounters the depth of Boaz's character as he ministers profoundly to her soul,
"May you be blessed of the LORD, my daughter. You have shown your last kindness to be better than the first. . . do not fear. I will do for you whatever you ask, for all my people in the city know that you are a woman of excellence."
Ruth 3:10-11
Yes! The replacement value of poverty and injustice with dignity and purpose in Christ is not only internal and eternal, but transformational. As you invest your time, talents, and treasure with Women in the Window you are a beautiful part of God's transformational story for many women and girls. Thank you for helping transform more than 2,995 lives already in 2022. None of this happens without YOU!
Trusting the One who never forgets,
Kim
Psalm 9:18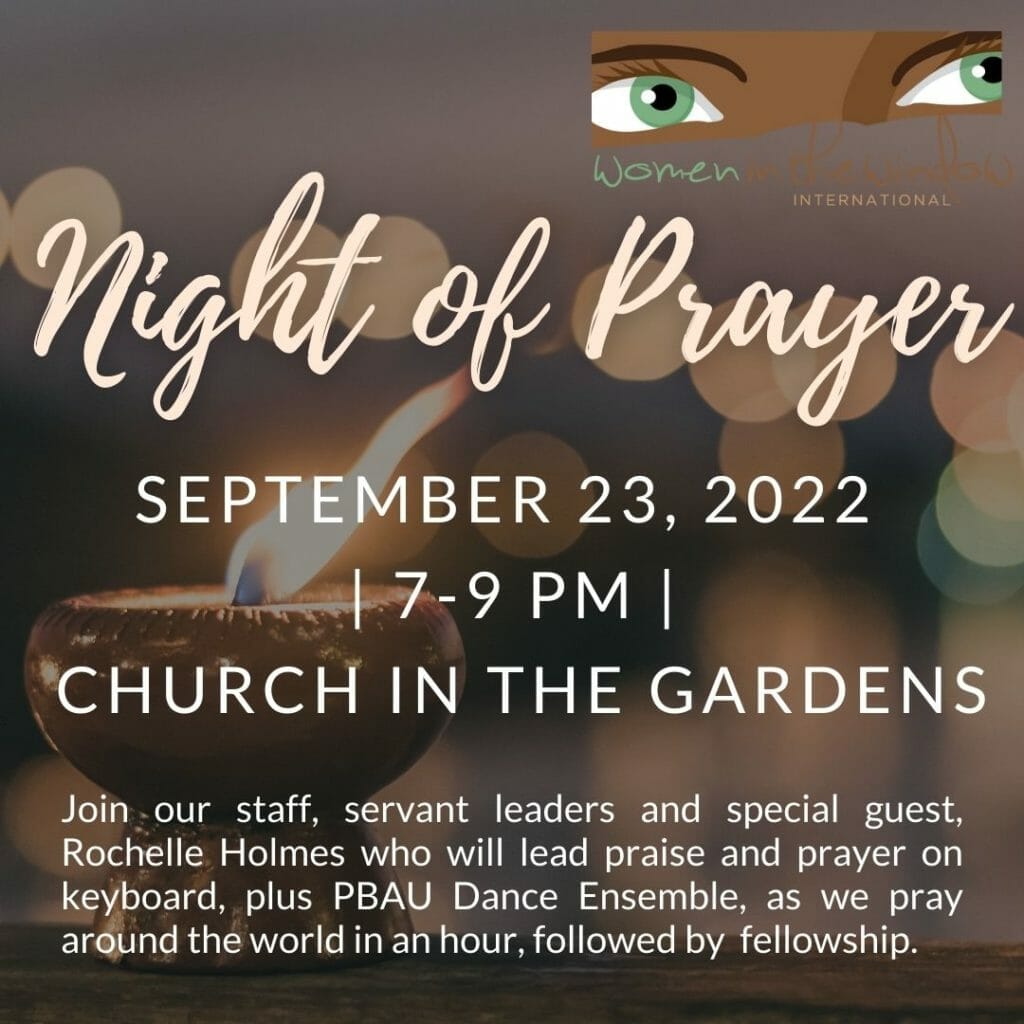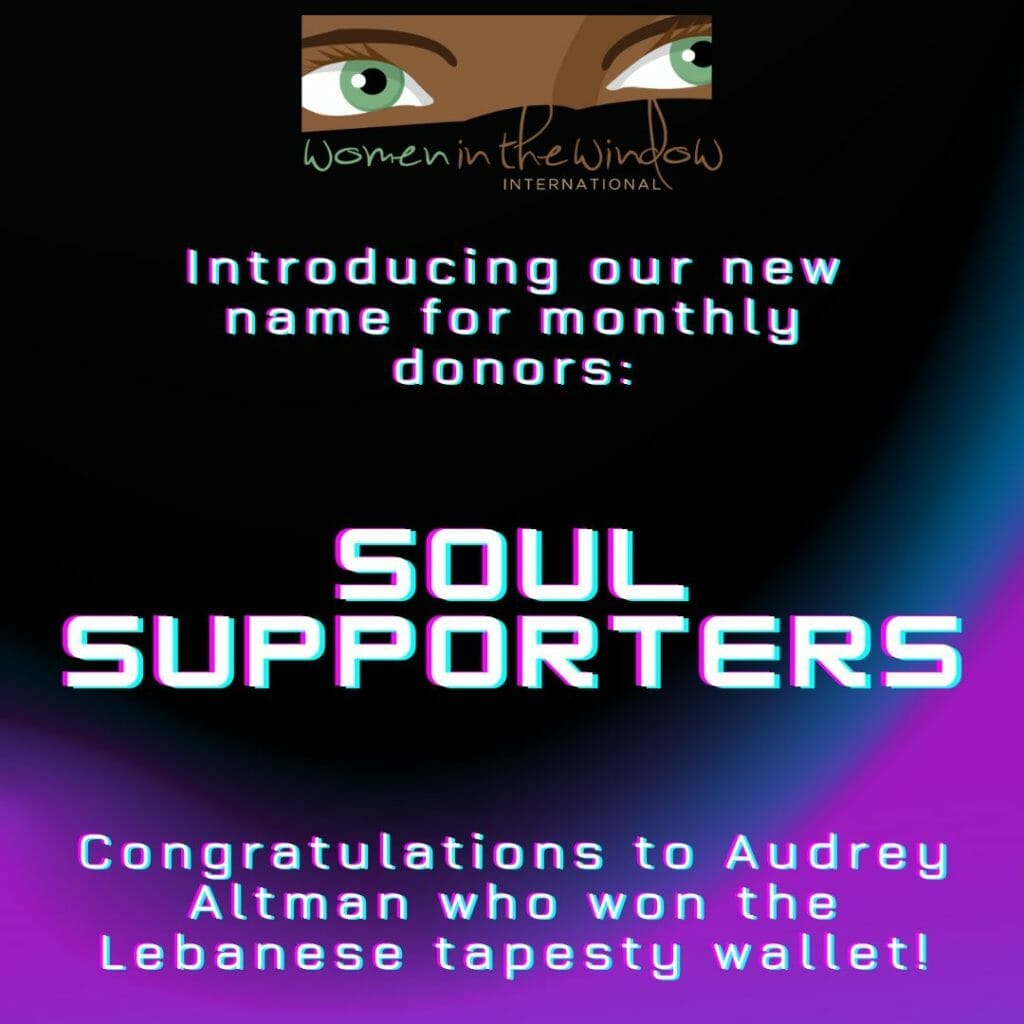 And the winner is… Audrey Altman with the name SOUL SUPPORTERS for our Monthly Donor Group. We are so excited to present this gift of the Lebanese Tapestry Wallet to Audrey. Thank you so much to everyone who submitted fantastic ideas to our contest!!! We are so excited to celebrate the new name for our loyal monthly givers. In the next few months, you'll be hearing more about this special group & how they specifically impact our ministry to women in the 10/40 women to replace poverty & injustice with dignity & purpose on Christ. If you'd like to donate monthly, any amount, you can sign up here: https://womeninthewindow-intl.org/donate/