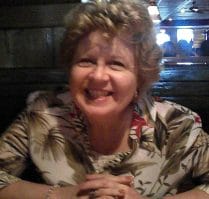 Women in the Window International is delighted to introduce our featured volunteer, Gail Van Tassel. A founding Board Member, Gail also joyfully volunteers on our administrative and event teams. The manner in which she serves is truly a "Christ-like fragrance rising up to God" (2 Corinthians 2:15).
We hope you will enjoy learning more about Gail in the brief interview below. If God is leading you to serve with WiW, please learn more about our volunteer opportunities and contact us!
What compelled you to serve with Women in the Window?
Compelled is the perfect word! I have to say it was getting to know Kim Kerr through a Bible study at a friend's church. Her passion for the ministry bubbles over and was contagious! I did truly feel compelled to do something to help.
What has been the most enjoyable aspect of your volunteer experience so far?
Getting to know so many of the truly humble and wonderfully gifted volunteers (and assistant!) that help keep the ministry moving forward for God's glory.
What's one of the most interesting things you've learned about WiW's ministry?
I'm amazed that with just one Director, one Ministry Assistant, and many volunteers, that so many wonderful miracles are happening right before our eyes! To watch how God unfolds His plan and uses His flawed but gifted children to spread His Word and the message of the Gospel to the dark places where He directs, is an awesome experience!
What is a passage of Scripture that has special significance for you?
Proverbs 3:5, which says: "Trust in the Lord with all your heart and lean not on your own understanding." I have to remind myself of this verse so very often! It was also my daughter's memory verse when she was confirmed.