"Let the priests, the LORD's ministers, weep between the porch and the altar…" Joel 2:17a
This verse firs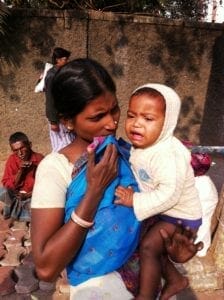 t gripped my soul in mid-February 2020. I've read and studied the 2nd chapter of Joel on more than one occasion. But I don't remember EVER seeing this verse before. What does this mean, Lord? Where is this porch? What is the 'space' between the porch and the altar?
After spending time both studying and contemplating this AND watching current events unfold, I understood that this was a word from God's heart to ours, truly His Word spoken for us in just the right circumstances, "like apples of gold in settings of silver, is a word spoken in right circumstances." Proverbs 25:11
In the New Testament we learn that all believers in Jesus have been given the authority to serve as priests (1 Peter 2:9-10). And in the book of Revelation, we are called a kingdom of priests, as we circle the Throne of God with our praises, both male and female, from all nations, tongues, tribes and people groups. In this time of COVID-19 confinement, we have a unique opportunity to not only weep but to realign our lives with God and serve others as we 1) slow down, 2) look up, 3) speak out.
Yes, the clarion call of God is clear and compelling—weep between the porch and the altar where mankind (ALL OF US!) set up false gods and turned away from the One True God. Call for a time of prayer and fasting, even weeping for those who are passing away from COVID-19.
Open your eyes and see the similarities between the situation in Jeremiah's day and ours (see Jeremiah 9:17-21):
– Death has come up through our windows (the infection of 3 million+ and 200,000+ deaths)
– Children are cut off from the streets (education, sports and traveling, graduations, etc.)
– Young men (and women) are removed from the town squares (businesses shut down)
So we did just that! We called for ONE week of prayer and fasting to join our hearts together & cry out in prayer—shed tears and let our eyelids flow with water! To weep between the porch and the altar… even to teach our daughters to weep, pray, and wail on behalf of our neighbors, and our world. We KNOW that the heart of God is lovingkindness, justice, and righteousness, on earth!
So, we can be confident of this, God will hear and heed our cries. His promises are sure and He cannot deny Himself nor His Word;
"Weeping may endure for the night, but a shout of JOY comes in the morning." Psalm 30:5
As we approach Him with a humble and contrite heart, we might just hear our name as Mary did on Resurrection morning, "Woman, why are you weeping? Whom are you seeking?" John 20:15
Yours because I'm His,
Kim