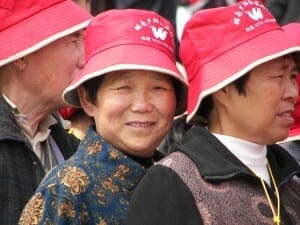 "Did not your father eat and drink and do justice and righteousness? Then it was well with him. He judged the cause of the poor and needy, then it was well. Is not this what it means to know me?" declares the LORD.
Jeremiah 22:15b-16
Did you notice the repetition in this Jeremiah passage? "Then it was well." Things were not well until King Josiah led the way with justice, righteousness, and judging fairly the cause of the poor and needy. And the Bible goes on to ask the rhetorical question: "Is not this what it means to know me?" You see, God is serious about our care for the poor and needy! He equates our care for the poor and needy with our knowledge of Himself.
I believe that our understanding of God, His Word, and His movement in the world today is sharpened by our understanding of our position to care for those who need Him. As we nurture and care for women in the 10/40 Window, we experience more and more and more of Him!
Women in the Window International is entirely dedicated to judging the cause of the poor and needy by empowering and equipping women leaders, who will in turn empower and equip other women. We have seen the effective way women are used by God to transform families, communities, and even nations! We are grateful for the open doors of opportunity before us to continue and even increase our output.
At the same time, we are grateful for and in need of even more input from you, our prayer warriors! This is why we are debuting a daily prayer guide in this post, which we will update each month. Please read our prayer requests below and join us in praising our God who delights in justice and righteousness!
In Christ's service,
Kim
September 2014 Daily Prayer Guide
Mondays: Ministry Partners
Praise God that West African women trained this spring recently held their own conference, multiplying biblical and micro-enterprise training to over 40 more women. Edna said, "It was a wonderful experience! Thank you for training me so that I can train other women, too!" Pray that the Ebola epidemic in West Africa will be contained so that our partners and ministry teams can continue training efforts without any hindrances. Pray that the persecution of Christians will decrease, particularly in India where persecution has increased in recent months. Pray for protection and wisdom for those in Israel and Gaza. Pray for strength and endurance under intense pressure and persecution in the Horn of Africa. Pray for deliverance and healing for the victims of human trafficking, and for strength and wisdom for those who seek justice for them. Pray for rest and refreshing for our ministry partners.
Tuesdays: Staff
Pray that Kim will have wisdom as she listens for God's guidance in ministry matters and in her personal life. Pray that the Lord will open up windows of opportunity for Kim to share the ministry in a way that stirs interest and a desire to be a part of the ministry. Bless both Kim and Jessica as they balance family and ministry in a way that glorifies God and blesses those around them. Pray that God gives them joy as they keep their eyes on Jesus.
Wednesdays: Trips
Tension is mounting in the Arab world. We are planning several trainings in North Africa this October and November and need your faithful prayers! Pray for strong communication with our ministry partners in that region, and that the women who will benefit the most will have the time and means to attend. We were told, "Women in the Window training helps us overcome evil with good! Please bring this training to women here in North Africa!" We are also planning trainings in India in February 2015 to overcome injustice and oppression among women there. Pray for God's abundant provision to bring the trainings to women who will follow through by sharing what they are taught with other women in their communities and nations.
Thursdays: Volunteers and Supporters
Praise God for drawing wise, committed women to serve on our Board. Pray for a sweet spirit of unity as they make critical decisions about the ministry's foundation, strategies going forward, and Board development both numerically and organizationally. Pray for the Volunteer Servant Leaders who need co-leaders to share responsibilities and that the Lord will send just the right team members for each ministry area. Pray for PBA students to become interested and involved in WiW. Pray for all those who devote time in prayer in order that this ministry will continue to grow and produce fruit to the glory of God. Pray that our First Friday Prayer and Fast gatherings would become all that God wants them to be.
Fridays: Events and Fundraising
Pray for wisdom, volunteers, and finances as we organize two events this fall and next spring. Pray that God will raise up new supporters because of these events, and that the knowledge of WiW's ministry will spread through our community and beyond. Pray for Kim as she builds relationships with faithful supporters and new mission investors including individuals, churches, and foundations. Pray for favor, wisdom, and opportunities for Kim to invest in them personally as they invest in WiW.